OpenText Exstream Communications Server is not just a document production system. It is also a powerful and effective integration platform.
Possibility of connection via several protocols and practically all data sources, super-fast conversion process, and delivery to almost any location – this is the very essence of an integration tool, right?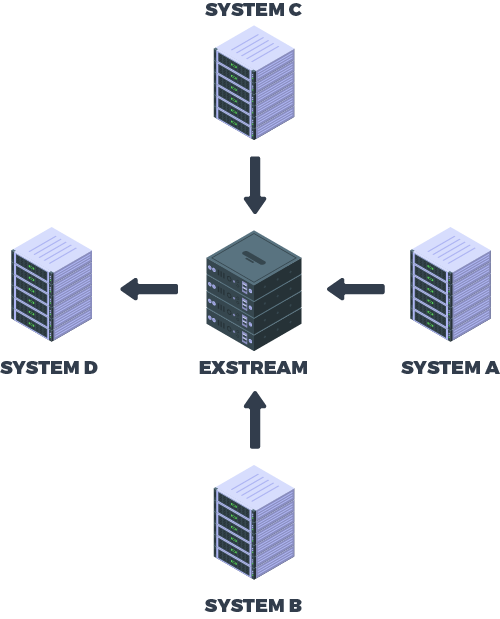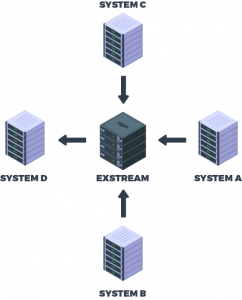 Many of you know everything about how we retrieve data from different systems and create new content. It can be input from the ERP system that is enriched with data from production databases or CRM systems. This can then be delivered in various formats to recipients. For example, email with a CSV file and a PDF or FTP with XML and PDF. In this process, the input data is processed in the form of sorting, calculation, or other additional information. Data is formatted using drivers to create printouts, PDF documents, or conversion to various other file formats such as CSV, XML, JSON, etc.